Regular price
Sale price
$8.00 USD
Unit price
per
Sale
Sold out
Well, you're stuck with us as your new favorite brand, you might as well stick us on something. Our favorite designs on one large 8 3/4 x 6 3/4 sheet! High quality vinyl print with lamination, they should last you a decent while.
(* unlike other companies, our stickers, unfortunately, do not add horsepower; however, please note that they tend to lead to more reckless decisions).
Limited quantities!

View full details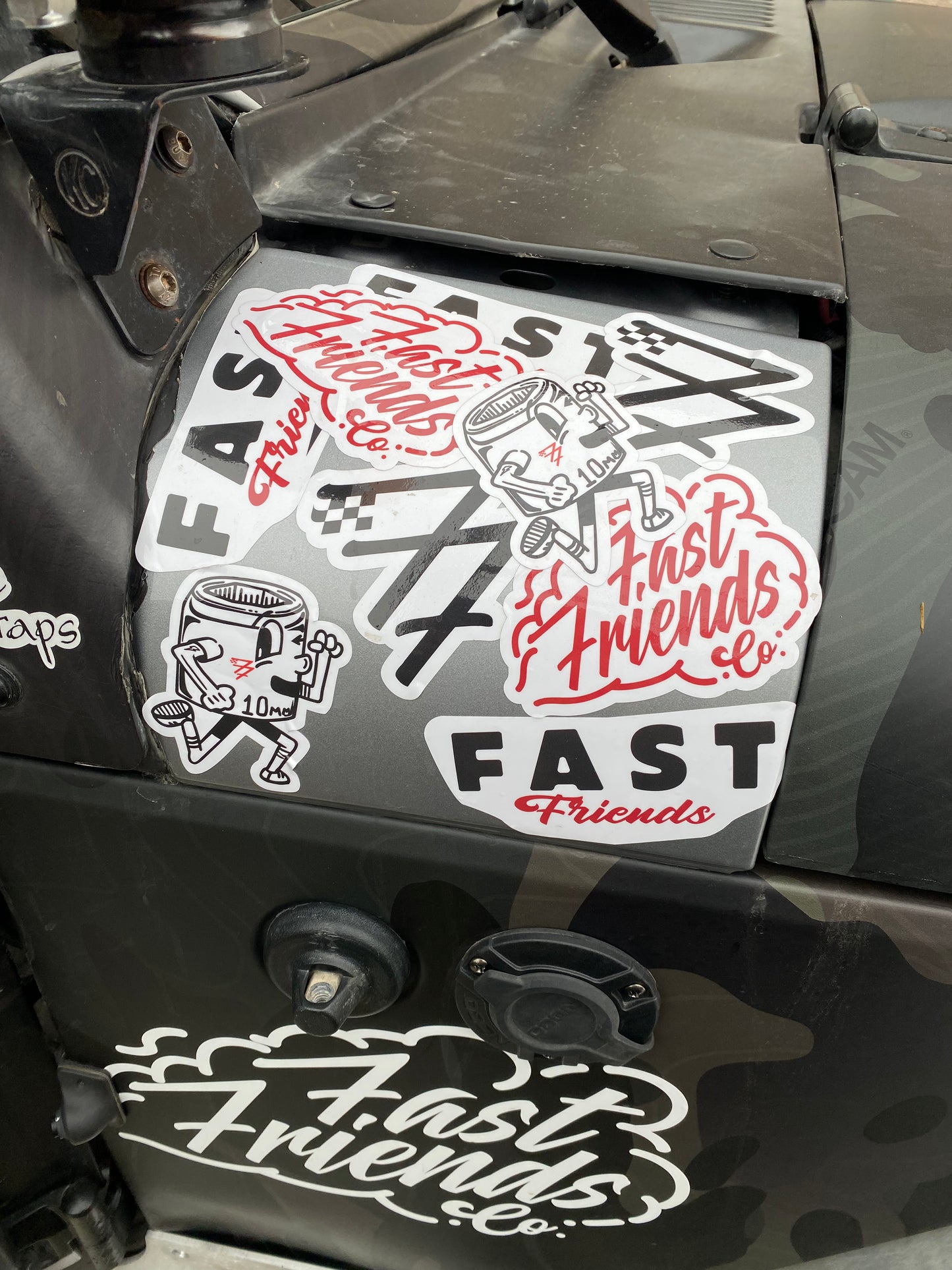 So there's about 20 years of print experience behind what we do. We design everything ourselves and source what we think are super comfortable blanks. The processes we use we've pushed forward in other industries and the colors we generally stick to go with pretty much everything you should be wearing.

We encourage you to get your whites dirty, those who know will know, it's not dirty it's just living your life authentically and patina is a thing right?

Wash your cuss in cold water, let it hang dry and the sizing should be solid, most of this is cotton and it shrinks, regardless if it's pre-shrunk, it can always shrink more. Don't forget you're wearing plants.

And try to remember, life is short, it's already later, don't stress the bullshit and try to enjoy the ride.
We pre-book all orders and then send them to print. We forsee this happening within 2 week intervals.

That means from the time you place your order until you receive it will likely be around 1 month or less.

That way we're not way out of pocket and you have some skin in the game to see us succeed.